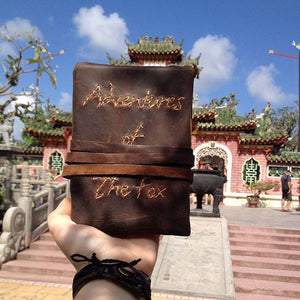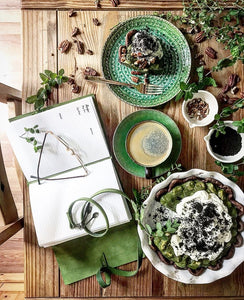 Custom Made & Tailored To You
All Indigo Artisans items are Custom Made To Order so you will be purchasing something that will be made just for you, whether you pick something from our existing products or choose to go for something more custom and tailor made.
For gifting, nothing says it better than a thoughtful present lovingly made with the recipient's likes, quirks and character in mind. We love to bring your ideas to life and have worked on bespoke commissions from giant guestbooks to poetic journals and more. We can work with you to design the perfect piece and will  handcraft it just for you. Browse to see all the options available, pick and mix the things you like or work with us for something completely custom and get in touch to make it a reality.
Contact Us For A Custom Query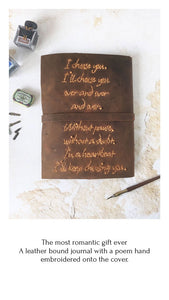 Add A Personal Touch To Your Gift
If you're sending our products directly to your gift recipient, we will include a complimentary postcard with a handwritten message of your choice, free of charge. Just add your message in the text prompt box when you place your order and leave the rest to us.
Connect With Me On Instagram And I Will Love You
the JOURNAL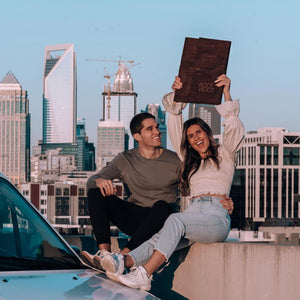 A custom made giant travel scrapbook for an adventure of a lifetime
If you're looking for a thoughtful and unique gift for a special person then these personalised and custom made miniature leather journals are just the right thing to melt any...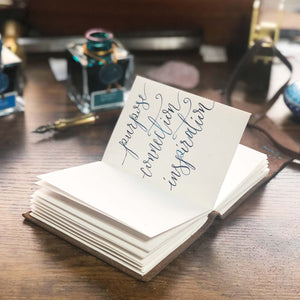 Find out what my words of intention are for 2021. Have you set yours?
Safe And Secure Online Shopping